2022 4th International Conference on Software Engineering and Development (ICSED 2022) was held online during November 25-27, 2022. This conference received immense support from Huaqiao University. During the conference, Prof. Witold Pedrycz from University of Alberta, Canada has given a wonderful keynote speech.
Conference Proceeding
ICSED 2022 proceedings is archived in the ACM Digital Library.
And all the papers have been indexed in EI compendex and Scopus !
Group Photo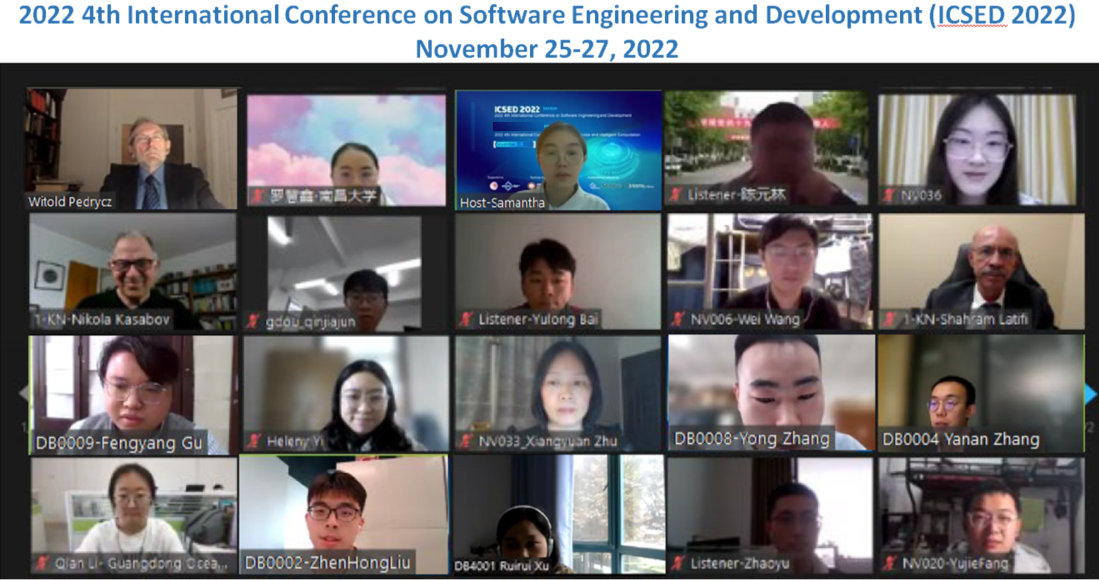 Keynote Speech
Prof. Witold Pedrycz
University of Alberta, Canada
Speech Title: A Society-Oriented Environment of Machine Learning